Meet Dr. Wendy Ormsby
Seeking New Options for Health Care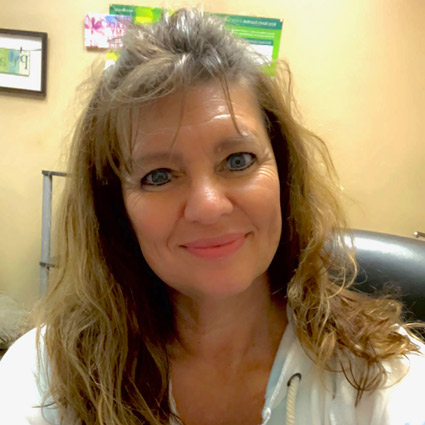 As a young child, Dr. Wendy experienced terrible headaches. After an accidental aspirin overdose, she knew the medical route wouldn't offer her the safer solutions she desired. Someone suggested she try a chiropractor, which is where her journey to the natural healing profession began.
A Complete Picture of Well-being
Dr. Wendy attended Life University; During her years gaining a chiropractic education, she started to see the effects that an overflow of emotions could have on a person's physical state. With stress and anxiety present in her own life, she understood how the body could unravel when under duress.
"I wanted to learn more about the connection between your emotions and your health. After I had started connecting those dots with my patients, I felt complete."
She is certified as a biofeedback specialist and a spiritual teacher, bringing whole body health care to the Brunswick community.
I want to get to what's causing the problem instead of putting a bandage on the symptoms."
Outside of the Office
Dr. Wendy is from our area and loves to be involved in supporting Brunswick residents. She works with many school athletes and performs physical examinations for them. Her spare time is spent with her family, which includes two children and a dog.
To learn more about what we offer or to schedule your appointment, contact Synergy Chiropractic & Holistic Therapy today!

Dr. Wendy Ormsby | (330) 220-6111