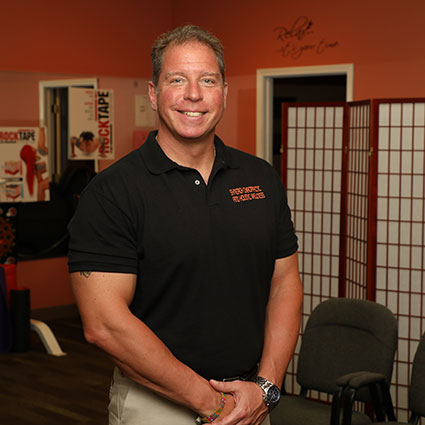 Meet Dr. Thomas Ormsby
Finding Relief, Naturally
At age 22, Dr. Ormsby suffered an injury that would change the course of his life. With sisters in the medical profession, he started off by going to a doctor and was prescribed therapy and medications. Three weeks later, still in extreme pain and barely sleeping, he began researching chiropractic care. A chiropractor took X-rays and performed a full evaluation, then gave Dr. Ormsby an adjustment.
I went home that day after a single treatment and was finally able to sleep – for 13 hours straight. My dad woke me up to make sure I was okay."
Combining Chiropractic and Rehabilitation
Armed with an undergraduate degree, Dr. Ormsby had been looking into physical therapy schools. After the impactful experience with chiropractic, he changed gears and enrolled in Life University to earn a Doctor of Chiropractic. There he enjoyed the beautiful weather Georgia had to offer. It was then he decided to combine his passion for rehabilitation with chiropractic, providing care for numerous types of injuries.
With a love of learning, Dr. Ormsby takes regular continuing education courses and uses the knowledge to the benefit of his patients.
EXPLORE OUR SERVICES >
A Family-oriented Life
Dr. Ormsby has two kids and stays busy with family activities. He enjoys being outdoors hiking and going to the park or partaking in water sports. Dr. Ormsby's stress reliever is his workouts, done six days per week. He's a former competitive bodybuilder who firmly believes in taking care of himself and staying healthy.
To find out more, contact Synergy Chiropractic & Holistic Therapy in Brunswick today!

Dr. Thomas Ormsby | (330) 220-6111